Breathing Space on Marco Island
Posted: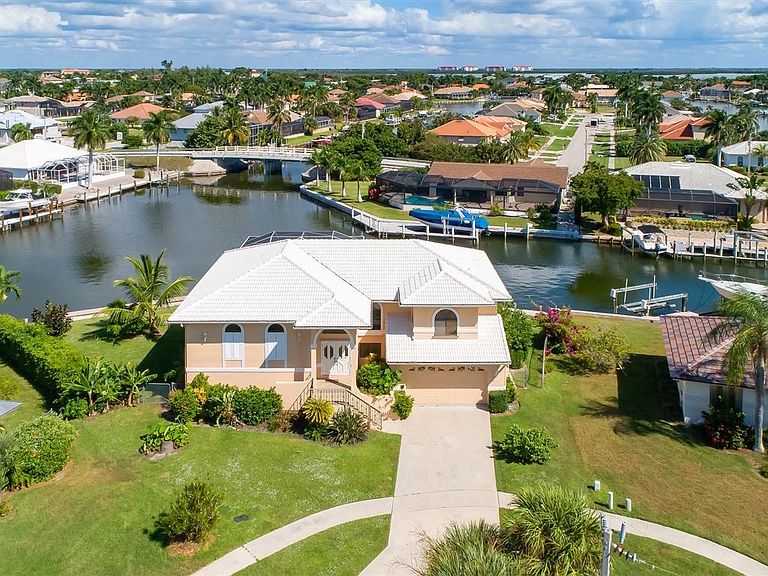 These days, many of our clients are looking for a home that gives them some breathing room here on Marco Island. If you are too, then look no further than 449 Capri Court…
Fabulous Features:
This fabulous waterfront home 449 Capri Ct, on Marco Island, FL,  has it all!  With nearly 3,000 square feet, everyone will have plenty of room to have their own space. Not only is the home spacious – it has a separate living space on the bottom floor as well! In addition to the home itself being large, the lot it's on is much larger than most here. The generous corner lot is angled in a way that gives the lucky owner room to spread out! Even the elevated second floor views are the much-envied 'wide water views' of Marco Island, complete with a massive 162 feet of waterfront seawall! This provides a feeling of privacy, beauty, and being in your own space on the water.
You guessed it, this home even has 3 car garage as well – perfect for the car collector! This expansive home sleeps at least 8 and comes with one of the largest docks on Marco Island. Bring all your water toys!
Other features:
The home is currently in the process of replacing all doors & windows throughout, with sturdy Hurricane-rated windows & doors. The roomy modern kitchen has new stainless appliances, too! Maintenance is easy with a central vacuum & new water softening and reverse osmosis system. Again, the first floor is a 4th bedroom is huge and perfect for a in-law suite or owners when the home is full of winter guests!
Want to know more?
If you want to know more about this home and others that may be comparable, here on Marco Island, our knowledgeable team at Horizons Real Estate is here to educate you about all the options.
Our real estate experts at Horizons Real Estate team can guide you in finding your new home in paradise.  Our team will take the time to share this home, its special features, and many others with you, as well.
Related Links:
Here are similar listings in the Marco Island area.
Looking to build on Marco Island?: Lots Available on Marco Island
Homes search here: Search MLS Listings